I have started curating playlists on Spotify!
I have started one to promote my other Half Japanese Musicians!
You can follow it by going to the playlist and clicking the heart!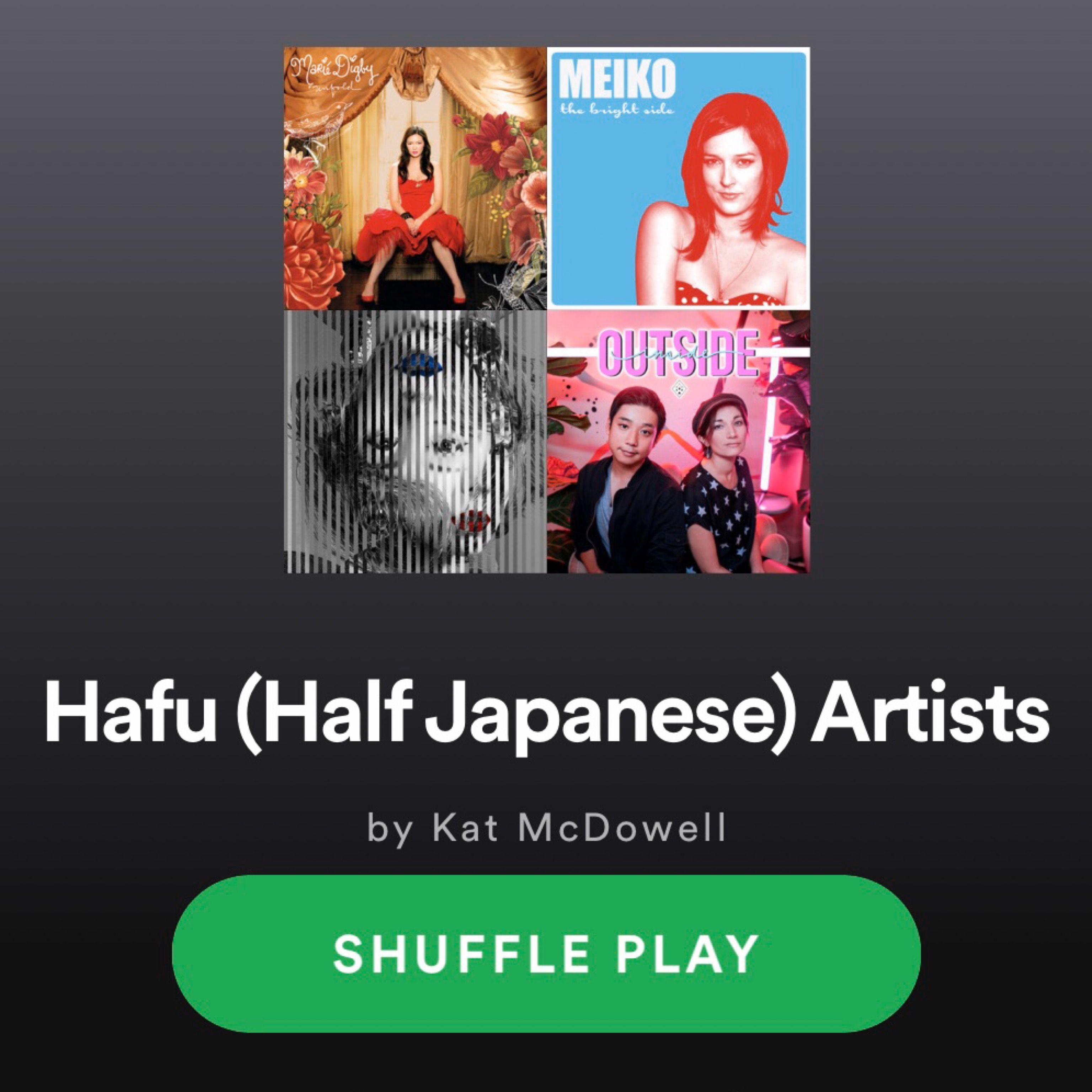 Some of the artists featured currently are:
Marie Digby
Meiko
Moderns Music
Kimura Kaela
EDEN KAI
Hayley Kiyoko
MiChi
Kina Grannis
Crystal Kay
Mitski
Rachael Yamagata
Miho Fukuhara
Maia Hirasawa
Andy Suzuki & the Method
and more!!
Please come check it out!